Objective:
Learn how to log in with your cloud license rather than your local license.
Applies to:
Licensing
Cloud License
Local License
Procedure:
All local licenses have a cloud license associated with them. You do not need to delete your local license to use your cloud license.
To switch from a local license to your cloud license
Open up nTop

Navigate to the Account icon in the Upper Right-hand corner and select it

Click Logout (this will close the program)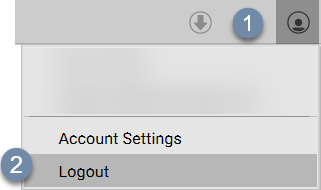 Once successfully logged out, open nTop again.
Open nTop again

Once you see the login screen, Log in using your E-mail address and Password to use your cloud license.

If you can't remember your password, click the "Forgot Password" button. This sends an email to you to change your password.
Note: f you want to use a Local (How to use a local license file) or FNP Floating License (nTop Floating License Quick Start Guide), select the "License Settings" below and load your local license file or Server Address.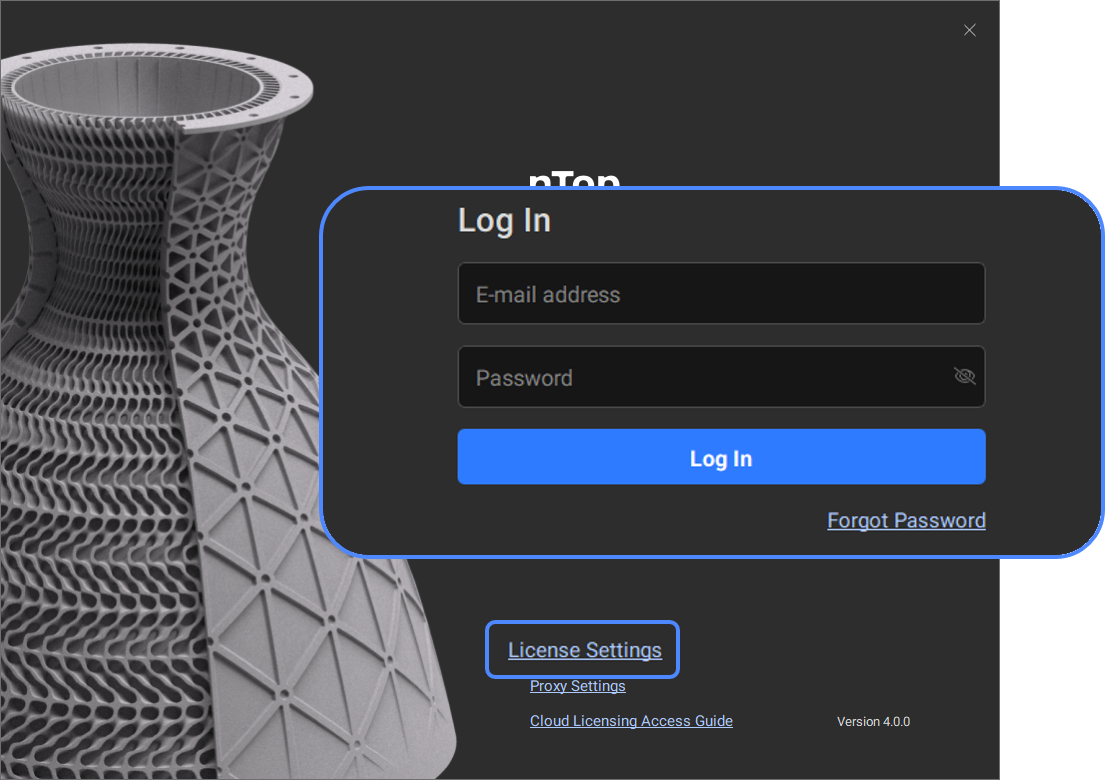 More on this topic: