Objective:
Learn how to use the Angle Field block (image below) to visualize the overhang angle of a part.
If you would like a deeper look into the workflow or would like to follow along through the steps below you can find the nTop file here: nTop File - How to use Angle Field


In this example, we use a part that has been oriented using the Minimum Support Orientations block. That Support Article and Demo can be found here. For the purposes of this article, we are using the last section in the Note Book (*** Angle Field ***).
Applies to:
Procedure:
1. Add an Angle Field block.
Input 1: The body you want to visualize the overhang angle fields on (as mentioned above we are using a bracket from the Minimum Support Orientations article.)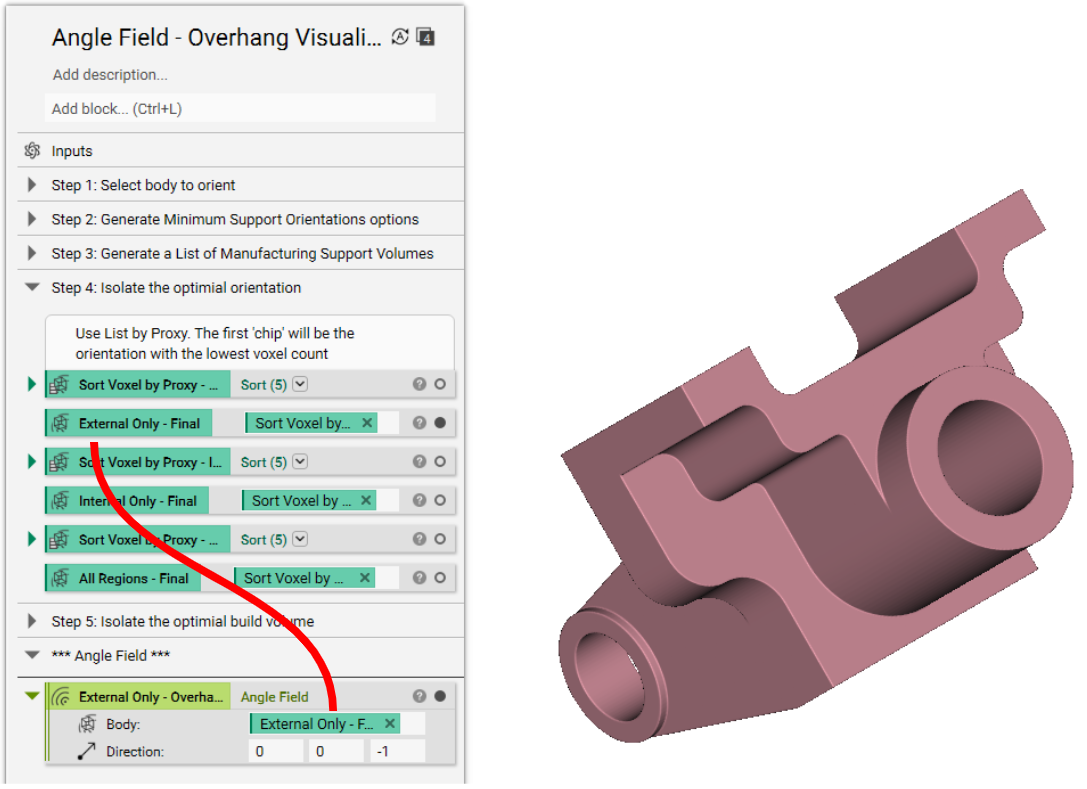 Input 2: The direction/plane from when the angle is measured
To view the overhang field from a "build plane" (i.e. the XY plane) change the Direction vector to (0, 0, -1).

Viewing the Field:

To view the field of a body, select the block and press the "F" key. Next, define the Center Point and Plane Normal you want the field in; you can manually define the Center Point or drag the gimbal to an approximate location.
Below are some GIFs of this process for this part.
Setting up the Field Viewer: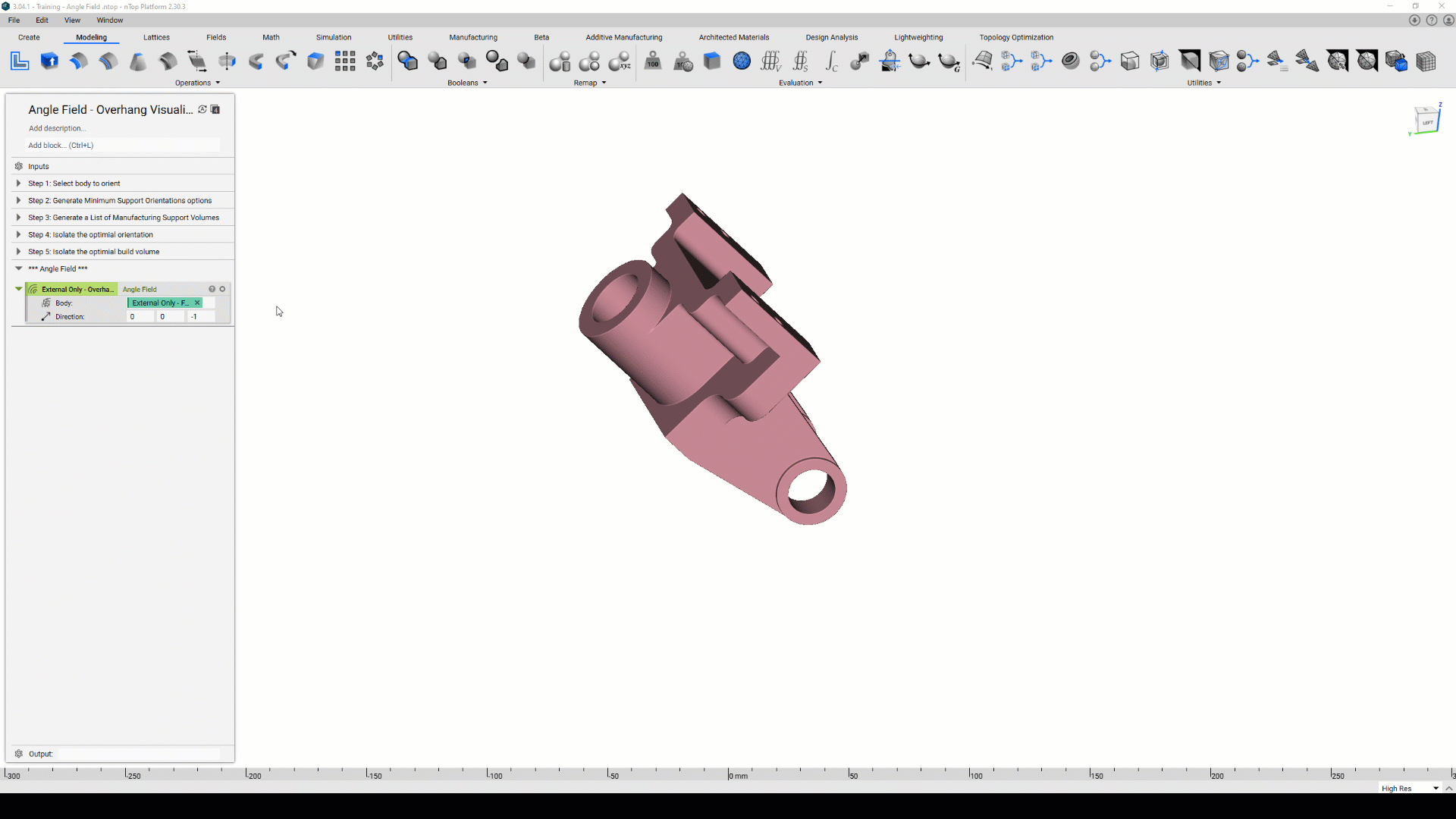 Probing the Field: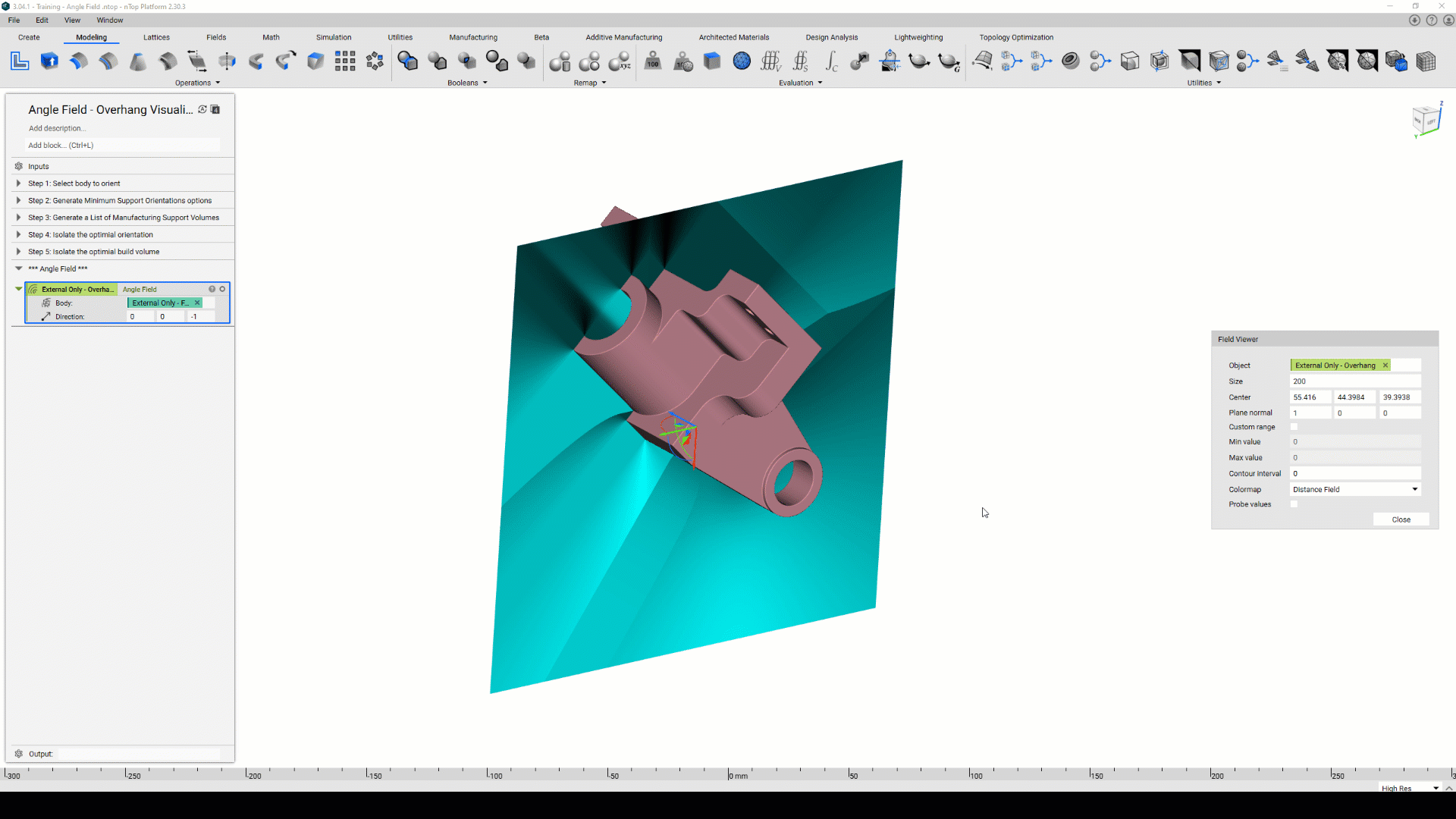 Adjusting the View plane and Probing the Field Values: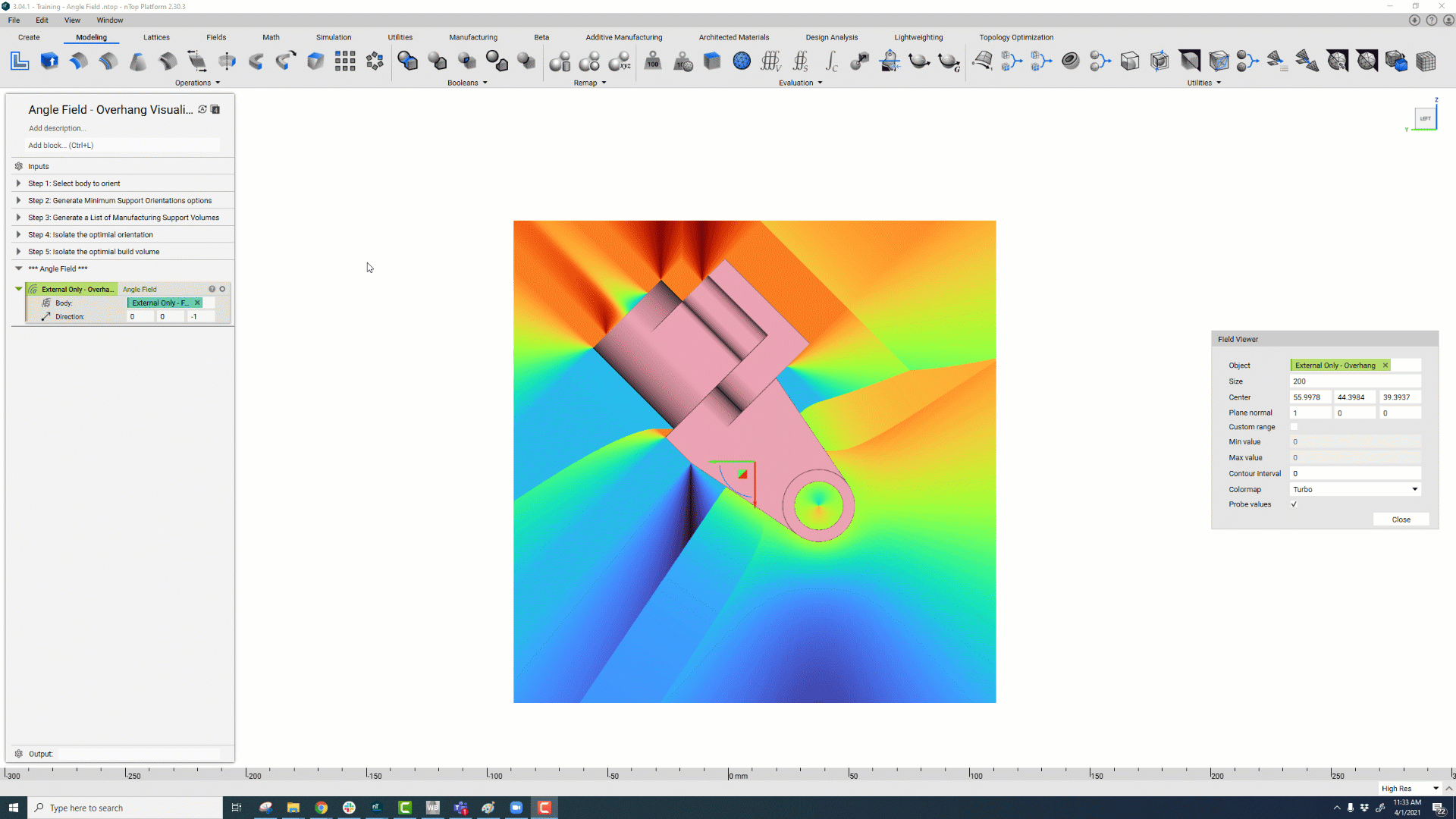 Download the Example file:
More on this topic: