Issue:
nTop is working correctly on a laptop while using a docking station, but after detaching, this message appears: "nTop error: Open GL context creation failed, OpenGL is unavailable."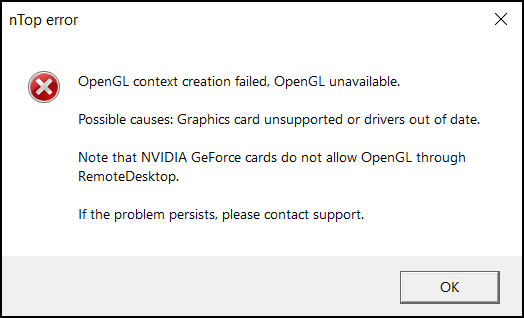 Applies to:
nTop
Laptop computers
Windows 10
NVIDIA GPUs.
Cause:
It appears that the PC isn't recognizing the NVIDIA GPU after disconnecting from the dock. One possibility is that when you change displays, the settings are defaulting to use Intel graphics.
Solution:
Update your system with the latest NVIDIA Graphics Cards drivers. 

Ensure that nTop is using a High-performance NVIDIA GPU by following the steps described by this article: How are high-performance Graphics Card settings enabled?
More on this topic: