Issue:
Field Viewer and Section Cut input boxes don't accept point "." as a decimal symbol, if the decimal symbol is set to a comma "," in Windows regional settings.
Applies to:
Cause:
This issue is the result of a defect with nTop 2.22 that impacts Windows regional settings, it will be fixed by an upcoming release.
Solution:
As a workaround, set the Decimal symbol to a point "." in the Windows regional settings.
You can do this by:
Select Start > Settings > Time & Language
On the left-column click Region.
On the right-column click Additional date, time & regional settings.
Click Change date, time, or number formats.
On the "Region" menu click Additional Settings.
On the "Customize Format" menu locate the Decimal symbol setting.
From the pull-down menu select "."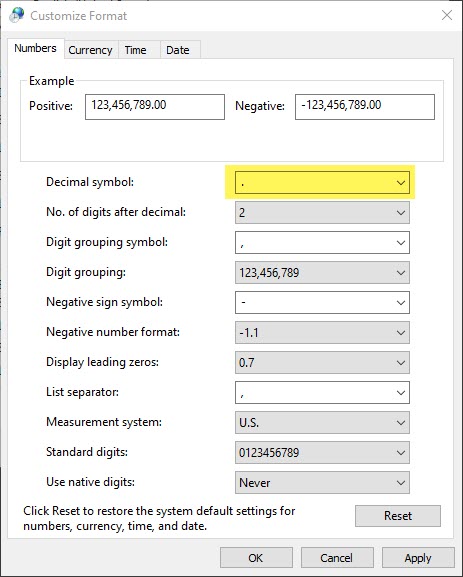 More on this topic: