Issue:
I got my Welcome Email, but when I click on the link to create my account it says "This site can't be reached".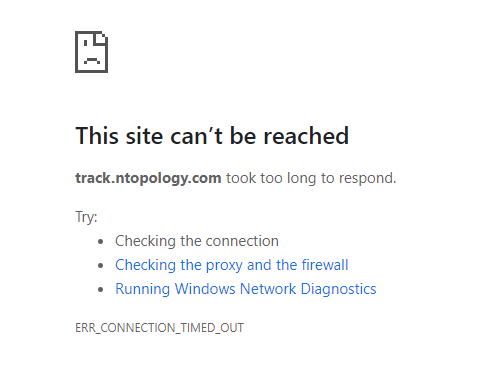 Applies to:
Cause:
Something is blocking the link from working correctly.
Solution:
Go through the troubleshooting options mentioned in the error.

Check your internet connection.

Check your Firewall settings.

Run the Windows Network Diagnostics.

Try using another Internet Browser.

Go to app.ntop.com and select 'Forgot Password' to create another email that will allow you to set up your account.
More on this topic: