Question:
Can I change the phase of my TPMS part?
Answer:
You can change the phase of your TPMS or Walled TPMS part by creating a large TPMS and trimming it with a primitive or the part you want to be infilled.
Method 1: Adjust the Frame

Edit the Frame origin of the Cell Map or in the Volume Lattice blocks to adjust the period/phase of the TPMS unit cell.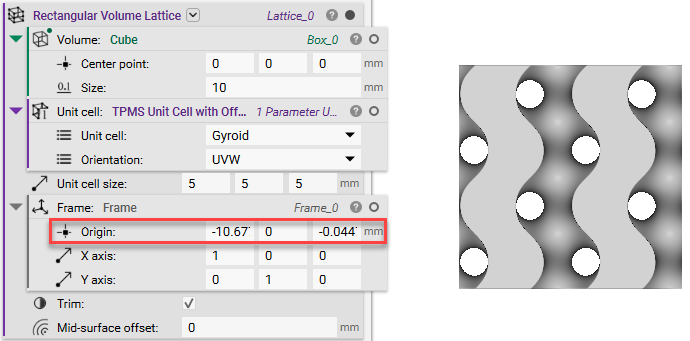 Method 2: Use Trim Lattice or Boolean Intersect




Create a Cube that is the size you want your lattice to be (you can also use any object).
Add a Trim Lattice block to trim the TPMS to your desired phase.

You can also do this with a Boolean Intersect block.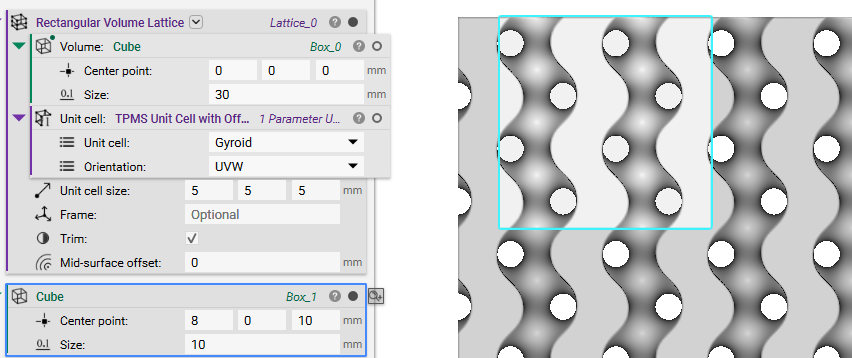 More on this topic: