Objective:
How to transition a blending gyroids workflow from the old to new latticing blocks.
Applies to:
Cylindrical Volume Lattice
Cylindrical Cell Map
Procedure:
1. Initialise the geometry. Add two Cylinder blocks that are of the same height and perform a Boolean Subtract.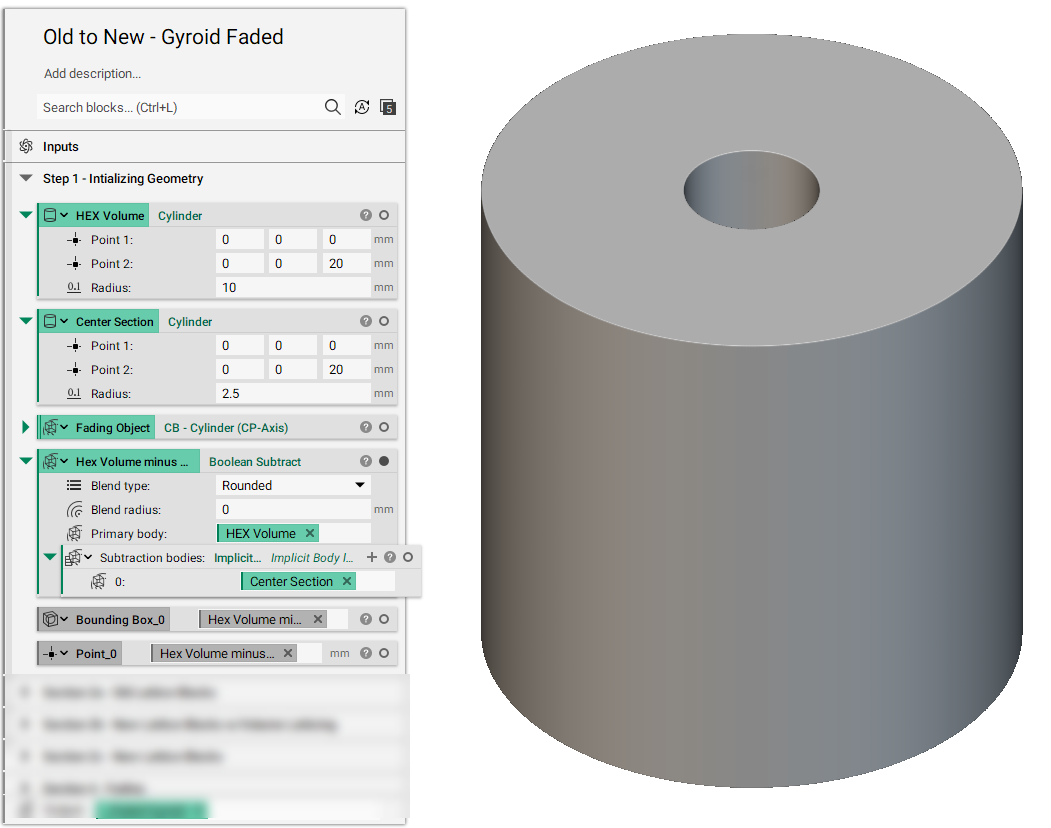 2. Creating a TPMS lattice in the old and new lattice pipelines.
Old Lattice Blocks
New Lattice Blocks with Volume Lattice
New Lattice Blocks

Walled TPMS Cylinder

Cylindrical Volume Lattice
Trim Lattice
Periodic Lattice

3. The Ramp block is used to Fade in the gyroid. (How do I use the Ramp block?)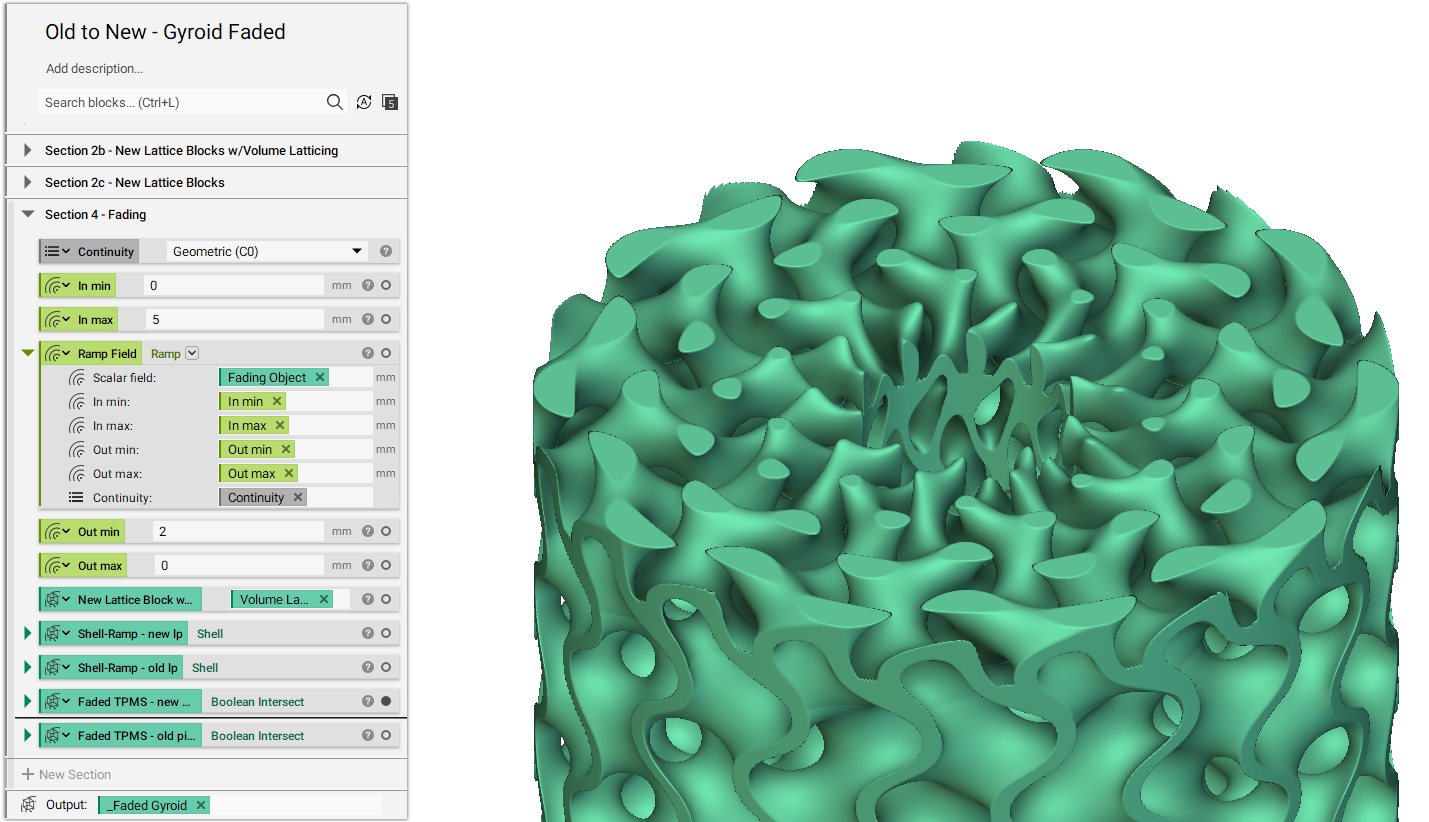 And that's it! You've successfully applied and learned how to create a TPMS structure and blend it in with the new pipeline.
Are you still having issues? Contact the support team, and we'll be happy to help!
Download the Example file:
More on this topic: