Objective:
Create an FE Mesh for a Trimmed Shell Lattice.
Applies to:
Simulating lattices
Shell Lattice is too complex to use the FE Lattice Mesh block (Invalid Mesh Topology error appears)
Procedure:
1. Start with a Trim Lattice block to create a lattice.
2. Open the Properties of the Trim Lattice block and extract the 'faces as mesh' chip into the Notebook.
To get to this property, expand thick lattice > lattice > faces as mesh.
3. Add a Simplify Mesh by Amount block.
Set the Amount to 0.00001.
4. Add an FE Surface Mesh block.
Set the Geometric order to Quadratic.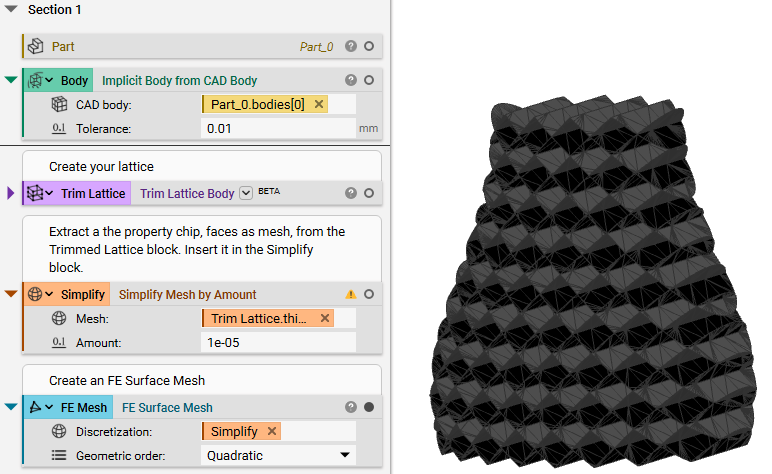 And that's it! You've successfully created the FE Mesh for a complex shell lattice.
Are you still having issues? Contact the support team, and we'll be happy to help!
Download the Example file:
More on this topic: