Issue:
I ran a simulation, but my results for the Von Mises stress don't register on the part, it shows solid purple. Changing the Boundary Conditions gives me the same result.
Cause:
This can occur due to the upper bounds of the Stress HUD being too high for the stress experienced by the part.
Solution:
Edit the values in the HUD to show the results on your part.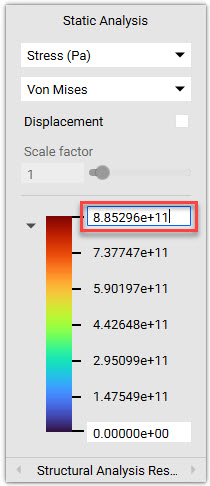 More on this topic: