Objective:
Learn how to determine the heat flow on a specific part of your model.
Applies to:
Thermal analysis
Simulation
Heat Exchangers
Procedure:
1. After running a Thermal Analysis use the results to create a Heat Flux Point Map.
2. Define a region that intersects with the areas you want to determine the heat flux in. For example, a Box from Corners, thickening a CAD surface, or any other volume.
3. Use the Filter Points by Volume block with the Heat Flux Point Map and Region as inputs.
4. Extract the values from the Properties of the filter block and post-process as you need to (average, sum, etc.)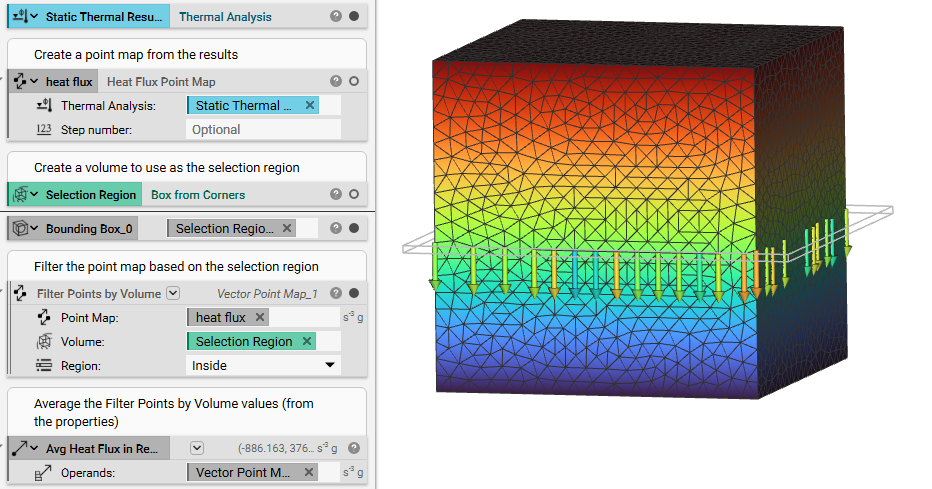 And that's it! You've successfully determined the heat flux on a specific area.
Are you still having issues? Contact the support team, and we'll be happy to help!
Download the Example file:
More on this topic: