Objective:
Learn how to perform a Buckling Analysis.
This article uses Simulation and all the simulations in nTop have two requirements: FE Mesh and Boundary Conditions (BCs). Follow the instructions in the links below to prepare your model for simulation.

FE Mesh

Boundary Conditions (BCs)
1. Run a Buckling Analysis 
Add a Buckling Analysis block
Insert the

 

FE Model

 

into the Model input
Add the

 

Force BC

 

to the BC List input

 

Press the '+' in the BC List to add another input
Insert the

 

Restraint BC

 

into the new input slot
Enter the Maximum Number of modes you wish to calculate.
You can bound the Min and Max eigenvalues, but it will return an error if there are no eigenvalues in that range.
Note: This is a linear buckling analysis. All inertial and damping forces are neglected. Using a Quadratic Geometric order FE Mesh with any analysis is recommended to get the most accurate results.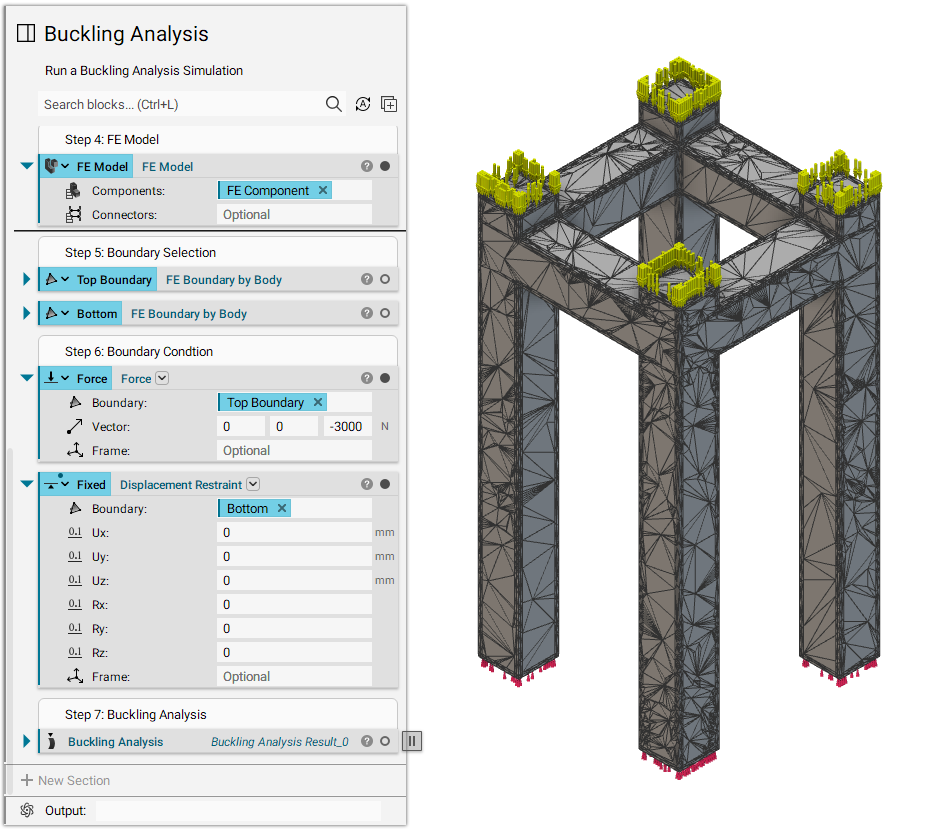 2. Reading the Results
Once you run an analysis, a Heads Up Display (HUD) will appear, showing the results. The HUD allows you to toggle through Total displacement and Displacement across X, Y, and Z axes.
The result of the buckling simulation ('buckling load factor" property in the block's properties) is a list of factors by which the model's load(s) must be multiplied to reach the critical buckling load for each mode.
The results are ranked by the intensity of each mode, from high to low.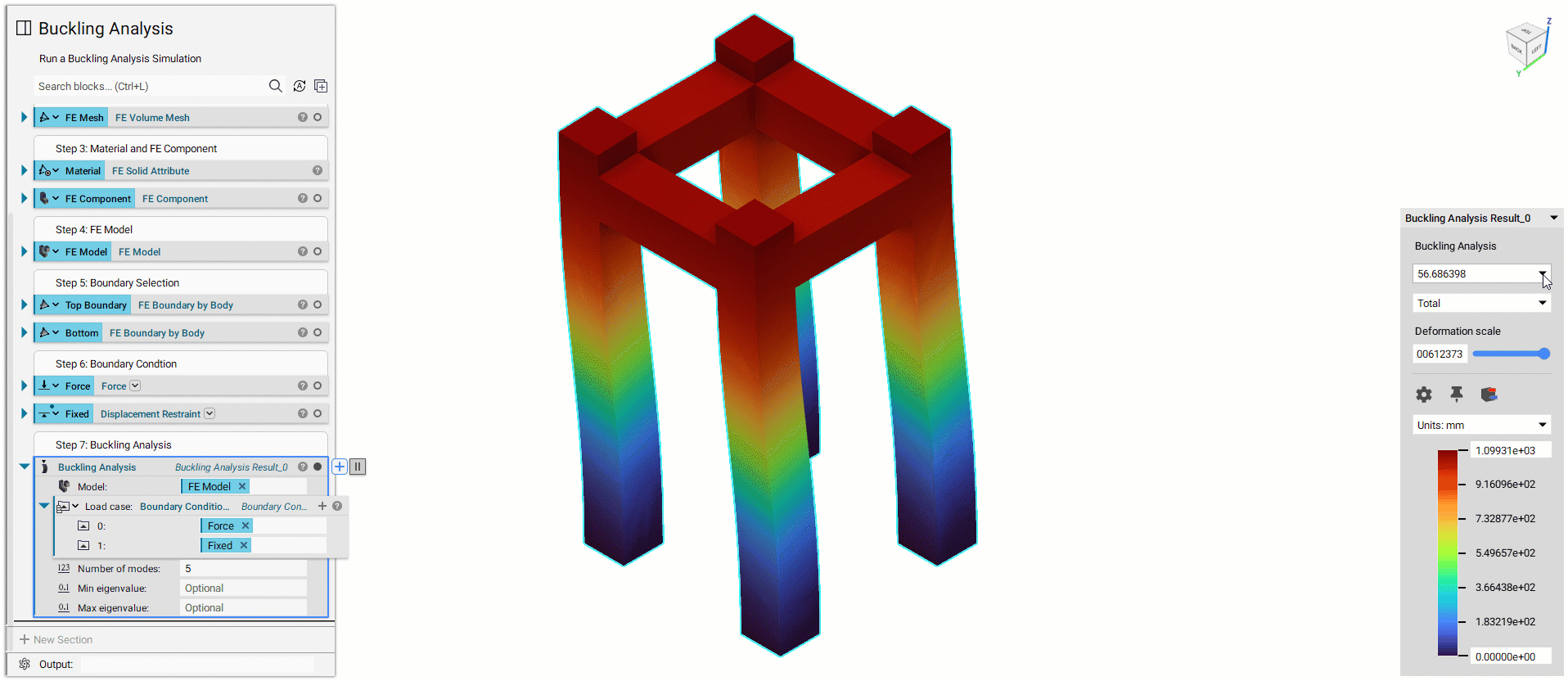 And that's it! You've successfully run a buckling analysis. 
Are you still having issues? Contact the support team, and we'll be happy to help!
Download the Example file:
More on this topic: