Objective:
Learn how to create a Voronoi surface texture.
Procedure:
1. Start with joined and meshed CAD surfaces
2. Create a Voronoi Texture
Add Random Points on Mesh block.
Insert the Remeshed Surface variable into the Mesh input

Set the Point Count to 10,000
Set Relaxation Iteration to 30
Set a Random Seed

Add a Voronoi Surface Lattice

Insert the Random Points on Mesh as the Seed Points
Set a Thickness of 0.4 mm
Insert the Remeshed Surface as the Mesh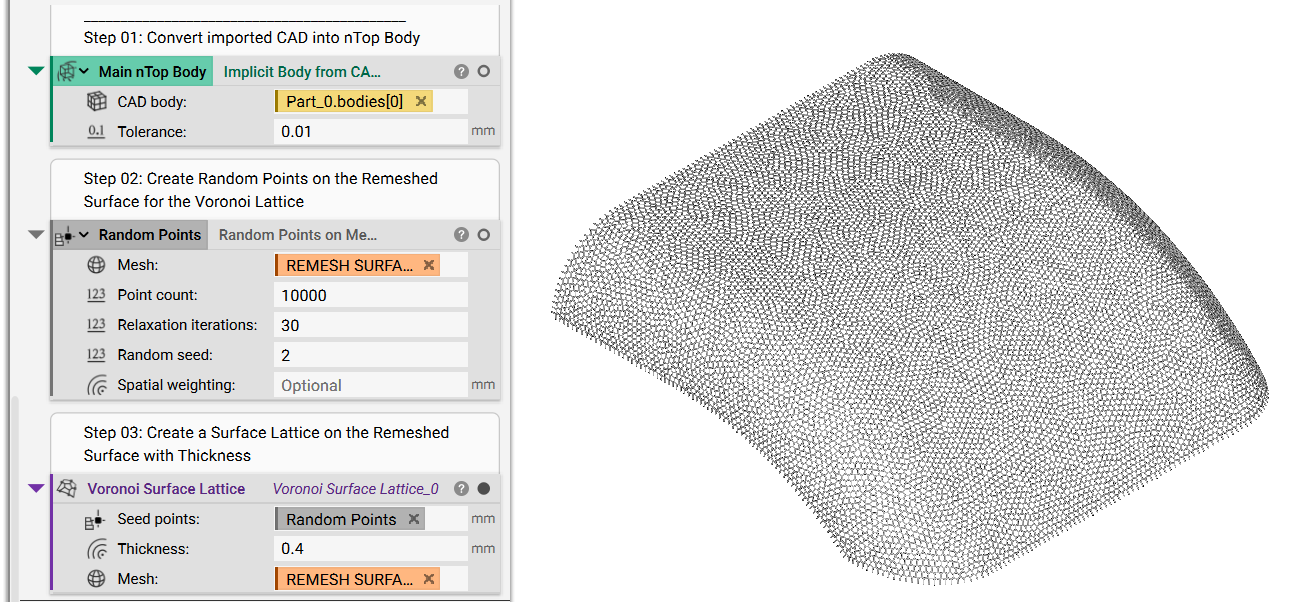 4. Texture the Body
Add a Boolean Subtract

Insert the main CAD

Implicit

Body as the Primary Body
Insert the Implicit Body from the Voronoi Surface Lattice block as the Subtraction Bodies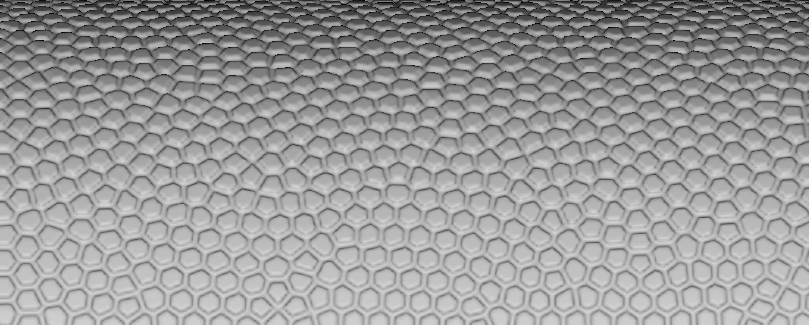 And that's it! You've successfully created a Voronoi surface texture.
Are you still having issues? Contact the support team, and we'll be happy to help!
Download the Example file:
More on this topic: